Snow Management Services for Business
At Markham Property we work with you to create a snow removal and ice management plan tailored to your site, long before the snow falls. As a full service winter provider we are dedicated to safety. We understand the liability involved with winter service including accidents, slip and falls, and potential damages.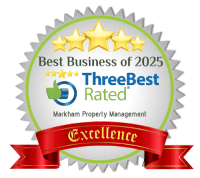 We start by staking out curbs, fire hydrants and other hazards that might not be evident after a snowfall. When a storm is expected, we're on the job 24/7, monitoring meteorological data, keeping you informed of changes and standing by with the necessary cutting-edge equipment, and highly trained staff. This will minimize the risk and liabilities and be able to handle anything Mother Nature can throw at us.
Our operations centre can monitor the location of each snow control vehicle in real time via GPS, so that we are at your site when you need us most.
We provide following commercial services in winter:
❆ Seasonal snow clearing
❆ Ice management
❆ Walkway clearing and ice control
❆ Dedicated on-site equipment available
❆ On-site relocation
❆ Off site snow removal services
❆ GPS monitored equipment
❆ 24/7 operations centre
❆ Site Patrols
Snow Plowing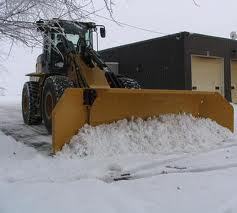 Snow Plowing
Walkway Clearing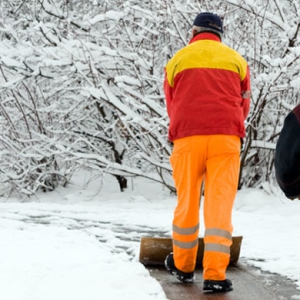 Walkway Clearing
Salting Services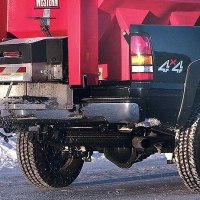 Salting/De-icing
Snow Relocation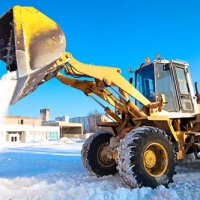 Snow Relocation
If you are a business owner, do not take any chances this winter and trust Markham Property Management to offer the best snow removal service at the best price. Give us a call today for more information and a free estimate, and enjoy the peace of mind that only a professional and experienced snow removal business like Markham Property Management can offer.